Oakland Personal Injury Attorney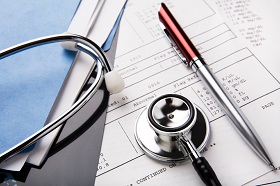 The Orr Firm specializes in legal matters involving personal injury and criminal defense. When individuals retain the services of an Oakland personal injury attorney, they receive the personal attention and comprehensive legal services they need. If you are facing criminal charges, we will work diligently to find practical solutions for your legal problems. We approach every case by listening to our clients' concerns, analyzing all of their options, and guiding them through every step of the legal process.
Practice Areas
An Oakland personal injury attorney at our firm provides legal representation in the following areas:
Delivering Quality Criminal Defense Legal Services
When you are facing criminal charges, you could quickly jeopardize the status of your case if you don't understand your rights. An Oakland criminal defense attorney will investigate the facts and craft a legal defense that may get the charges reduced or dismissed. We are also prepared to fight for you and get favorable results if the case proceeds to trial.
Oakland Personal Injury Attorney Serves as a Powerful Advocate in Personal Injury Lawsuits
Assisting the individuals who have suffered injuries because of another party's negligent or reckless conduct is the objective of an Oakland personal injury attorney. We understand the challenges people face when they sustain injuries that require extensive medical treatment and compromise their ability to perform basic tasks. An Oakland personal injury attorney focuses on building a strong case that maximizes the settlement or court award received by the client.
Contact an Oakland Personal Injury Lawyer
The Orr Firm is dedicated to helping our clients achieve the best possible outcome in their cases. We utilize our resources and skills to aggressively protect our clients' rights and implement the most effective legal strategies. Call us at 510-985-4600 to schedule a consultation. An Oakland personal injury lawyer will evaluate your situation and explain your legal options.