Oakland Slip and Fall Attorney Discusses Premises Liability Cases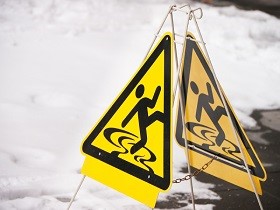 Slip and fall accidents can seriously injury individuals and place a major financial burden on their lives. People often get injured in grocery stores, retail stores, apartment buildings, hotels, construction sites, offices, and private homes. According to California's premises liability laws, commercial and residential property owners have a duty to maintain a reasonably safe environment. If a property owner's negligence caused you to get injured, you may be entitled to receive compensation and should discuss your case with an Oakland slip and fall attorney.
Oakland Slip and Fall Attorney Explains Premises Liability Law
Premises liability addresses accidents that occur due to dangerous property conditions. Property owners have control of their premises and can prevent people from being subjected to an unreasonable risk of injury. The property owner's level of responsibility differs based on how the premises are operated and the extent to which people are allowed to enter the land. An Oakland slip and fall attorney understands the nuances of premises liability and can help you take the appropriate legal action against the negligent party.
Oakland Slip and Fall Attorney Lists Causes of Slip and Fall Accidents
There are several different types of hazardous conditions that can lead to a slip and fall accident. Common causes of slip and fall accidents are:
Wet floors and slippery surfaces
Uneven floors
Cracks or potholes in the sidewalks
Obstructions in the walkways
Unstable railing on the staircase
Fallen debris
Exposed cords or wires on the ground
Poorly lit stairways, hallways or parking lots
Inspecting the premises, promptly making necessary repairs, and putting up clearly visible warning signs or barriers around dangerous areas are some of the reasonable measures owners can take to prevent people from getting hurt. An Oakland slip and fall attorney will investigate the incident and find out if the property owner fulfilled his duty. The owner may be considered negligent if he knew or should have known about the hazardous condition and didn't take corrective action.
Consult an Oakland Slip and Fall Lawyer Today
If you have been injured in a slip and fall accident, contact the Orr Firm to discuss your legal options. An Oakland slip and fall lawyer will assess your situation and determine if you are eligible to pursue legal action. Call us at 510-985-4600 to schedule a consultation.