Oakland Criminal Defense Attorney on Insurance Fraud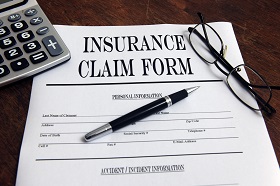 Insurance fraud occurs when an individual intentionally provides false or misleading information to an insurance company in order to obtain benefits he is not entitled to receive. When a person is denied a benefit from an insurance company that he is rightfully owed, it is also considered an act of insurance fraud. Convictions for insurance fraud may entail serious penalties such as incarceration in prison, expensive fines, and government seizure of assets. Retaining a skilled Oakland criminal defense attorney is crucial if you want to implement a strong legal strategy for your case.
Oakland Criminal Defense Lawyer Explains California Insurance Fraud
There are several offenses that constitute insurance fraud, according to the California Penal Code. Criminal acts involving insurance fraud include:
Knowingly participating in an accident with the intent to defraud the insurance company;
Submitting a false insurance claim or documents that support the false claim;
Purposely injuring, damaging, hiding, abandoning or destroying property that is insured against loss in order to defraud the insurer;
Soliciting, referring, or accepting business knowing that the individual or entity plans on making a fraudulent insurance claim;
Failing to disclose an event that will affect a person's right to obtain insurance benefits;
Providing false information to get an insurance policy or receive benefits from an insurance claim.
Being accused by the state government of committing any of these criminal offenses is a serious legal issue that needs to be promptly addressed by a knowledgeable Oakland criminal defense lawyer. Whether insurance fraud is classified as a misdemeanor or felony depends on the facts of the case and the person's criminal history. A misdemeanor may lead to a maximum one-year jail sentence, but a felony conviction could land a person in state prison for several years.
Oakland Criminal Defense Attorney Describes Different Types of Insurance Fraud
Criminal investigations for fraud span several different insurance industries. Unlawful activity may occur by falsifying a worker's compensation claim; exaggerating the extent of property damages or personal injuries in an auto insurance claim; setting property on fire for profit; filing fake life insurance claims; or billing fraudulent healthcare expenses. When you are the target of one of these investigations, you are putting your rights and freedom in jeopardy if you don't seek legal counsel from an Oakland criminal defense attorney.
Consult an Oakland Criminal Defense Attorney Today
If you are being investigated or charged with insurance fraud, contact an Oakland criminal defense attorney as soon as possible. The Orr Firm possesses the skills needed to effectively defend people facing these types of charges. It's imperative that you understand your rights and legal options. Schedule a consultation by calling us at 510-985-4600.