Wykeisha L. Orr | Oakland Personal Injury Lawyer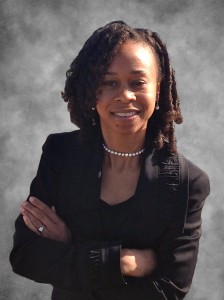 Wykeisha Orr is a well-respected Oakland personal injury lawyer and long-term resident of the San Francisco Bay Area. She utilizes the knowledge she retained throughout her legal career to fight for the rights of people whose lives are put at risk by the negligence and reckless conduct of others. Ms. Orr handles all aspects of civil litigation. She maintains a strong relationship with her clients by being an Oakland personal injury lawyer who services their needs and helps them resolve legal conflicts.
Education
In 2002, Ms. Orr graduated from the University of California Santa Cruz with a Bachelor of Arts degree in Psychology and Legal Studies. In 2005, she received her Doctor of Jurisprudence (J.D.) from New College of California School of Law.  Ms. Orr proceeded to matriculate at Golden Gate University School of Law and received a Master of Laws degree in Intellectual Property Law.  During her time as a law student, she began developing the valuable litigation skills she continues to employ today as an Oakland personal injury attorney.
Legal Experience
Prior to becoming a solo practitioner at The Orr Firm, Ms. Orr was an associate attorney at Burnham Brown, a pre-eminent business, counseling and litigation firm.  Ms. Orr received litigation experience from this prestigious litigation firm.
In 2010, Ms. Orr decided to open her own law practice.  She represents clients in all phases of litigation, including discovery, law and motion, mediation, arbitration, and trial.  She is directly involved with the clients from the beginning of the case until the end.  She interviews the clients, investigates the allegations, arranges on-site inspections, performs comprehensive legal research, and files complaints.  Ms. Orr is an Oakland personal injury lawyer who possesses the expertise needed to negotiate effective settlements on behalf of her clients, but is also prepared to litigate cases when it's necessary.  As an Oakland personal injury lawyer, she serves as an integral role in organizing effective legal strategies for cases.
Ms. Orr is a member of the State Bar of California and the Alameda County Bar Association.
Contact an Oakland Personal Injury Lawyer
Ms. Orr is committed to helping individuals and their families get the compensation they deserve. If you or a loved one has been injured due to negligence, you need an Oakland personal injury attorney who will support you and patiently guide you through every phase of the legal process. Call The Orr Firm today at 510-985-4600 to schedule a consultation.