Oakland Wrongful Death Attorney on Wrongful Death Lawsuits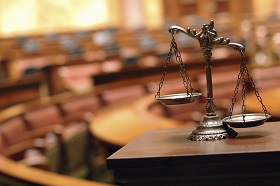 A wrongful death claim may be filed when a person or entity commits a negligent act that causes the death of another person. If the liable party is held accountable for their actions, they will be responsible for the losses incurred by the victim's family. Losing the companionship and emotional support of a loved one is devastating. It is also difficult for many families to function without the financial contributions the deceased relative made to the household. Find out if you are eligible to receive compensation in a wrongful death lawsuit by discussing your situation with an experienced Oakland wrongful death attorney.
Oakland Wrongful Death Attorney Discusses Damages in a Wrongful Death Case
There are several types of damages that can be awarded in a wrongful death lawsuit. The specific amount of compensation the plaintiffs obtain depends on the facts of the case. Generally, the damages sought by the Oakland wrongful death attorney include medical costs, funeral and burial expenses as well as lost income the victim would have earned in the future. The surviving family members may also get compensation for loss of affection and guidance, anticipated financial support, and value of household services.
Statute of Limitations for Filing a Wrongful Death Lawsuit
You will likely maximize the amount of compensation received in the lawsuit if you retain the services of an Oakland wrongful death attorney as soon as possible. The length of time you have to file a wrongful death case in California varies depending on the circumstances of the fatal accident. Failure to file the lawsuit before the deadline will jeopardize your ability to receive damages. If you wait an extended period of time to initiate legal proceedings, it may also be more difficult for the Oakland wrongful death attorney to collect evidence that will strengthen the case.
Contact an Oakland Wrongful Death Lawyer
If a loved one has died due to someone else's negligence, contact an Oakland wrongful death lawyer for legal assistance. The Orr Firm is dedicated to protecting the rights of families and helping them get the compensation they deserve. Schedule a consultation by calling us at 510-985-4600.