Oakland Injury Attorney Gives an Overview of Catastrophic Injuries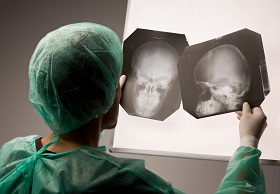 When you have sustained a catastrophic injury, it drastically changes your life. These types of injuries often require extensive medical treatment and long-term care. Some victims become completely dependent on others and have a difficult time dealing with the physical, emotional, and financial changes that occur. If you were injured as a result of another party's negligent conduct, holding them accountable for their actions could relieve some of the financial burdens you are facing. Discuss your situation with an Oakland injury attorney to find out if you are eligible to file a personal injury lawsuit.
Oakland Injury Attorney Describes Common Catastrophic Injuries
Catastrophic injuries usually require a long recovery period and constant medical care. Sometimes, the injuries are permanent and the individual will be disabled for the rest of his life. Examples of catastrophic injuries include traumatic brain injuries, severe burns, amputations, neck and spinal cord injuries, bone fractures, and damage to internal organs. Accident victims with severe injuries also tend to suffer from psychological issues such as depression and other personality changes. The victim's quality of life and relationships with loved ones may drastically diminish as well. An Oakland injury attorney understands the special needs of victims with catastrophic injuries.
Oakland Injury Attorney Describes Compensation for Catastrophic Injuries
Recovering damages that sufficiently cover a victim's expenses ensures that he will receive the quality of medical care he needs. Necessary medical treatment may include surgeries, physical therapy, prescription medication, prosthetics, psychological therapy, full-time nurse, and assistance from home health aides. Some of the damages an Oakland injury attorney may recover in a personal injury lawsuit are:
Past, present, and future medical expenses
Lost wages
Loss of future income
Pain and suffering
Loss of enjoyment of life
Loss of consortium
Consult an Oakland Injury Lawyer
If another person's negligence caused you to suffer a catastrophic injury, you need to know your legal rights. The Orr Firm helps victims get the compensation they need to adequately deal with the various physical and financial obstacles they face on a daily basis. Call 510-985-4600 to schedule a consultation with an Oakland injury lawyer.