Oakland Injury Lawyer on Funeral Home Abuse and Negligence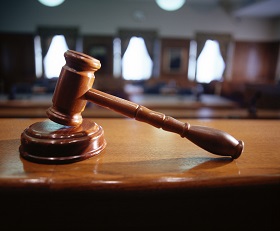 When a loved one has died, protecting the body and making sure it is handled with dignity is a priority. Unfortunately, some funeral homes engage in wrongful conduct that ranges from charging exorbitant rates for services to desecrating the bodies of the deceased. If you have been subjected to a funeral home's negligent or wrongful conduct, contact an Oakland injury lawyer.
Oakland Injury Lawyer Discusses Funeral Home Abuses
Grieving families are vulnerable and understandably reliant on the compassion and professionalism of the funeral homes. When the funeral homes violate that trust, their actions can be the source of significant emotional distress for families. Funeral home abuses include:
Overcharging for services and procedures
Improper disposal of the corpse
Commingling the ashes of different bodies
Failing to embalm the body properly
Removing and selling body parts
Theft of jewelry or other personal items
Employing workers who don't have the proper licenses
Grave sites left unattended and vandalized
Misplacing the bodies of the deceased
Burying multiple bodies in one casket
Misconduct and deception often occurs when the individuals operating the funeral home want to increase profits. Their actions demonstrate a lack of respect for the deceased and the surviving family members. An Oakland injury lawyer possesses the resources needed to conduct a thorough investigation and pursue the appropriate legal action.
Oakland Injury Lawyer Explains the Damages that are Recoverable in a Funeral Home Abuse Lawsuit
You may recover damages for the losses you incurred as a result of the funeral home's negligence. If you sustained physical or psychological problems, you may receive money to cover your medical expenses. It's also possible to obtain compensation for pain and suffering and lost earnings. Punitive damages may be awarded if the funeral home's actions are considered malicious or morally reprehensible. The Oakland injury lawyer carefully evaluates the facts and consults with experts to determine the appropriate amount of damages that should be sought in each case.
Get Legal Help from an Oakland Injury Attorney
If you are the victim of funeral home negligence, schedule a consultation with an Oakland injury attorney at The Orr Firm. We are committed to giving our clients the personal attention they need while aggressively fighting for their rights. Call us at 510-985-4600 to discuss your case.