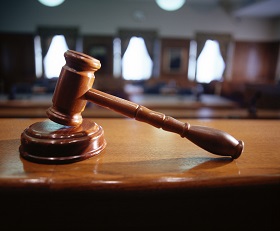 Clients of an Oakland criminal defense attorney frequently ask what happens when the initial appearance is delayed.
Understanding Probable Cause and Rights to Its Prompt Determination
For an arrest to be legal, there must be probable cause. This means that law enforcement has reason to believe that a crime was committed by the person being arrested. When arrested, a person has the right to have the court determine if there was probable cause. Barring extenuating circumstances, this determination must be given between 24 to 48 hours. This does not hold true if a warrant was issued.
Steps Your Oakland Criminal Defense Lawyer Will Take to Handle a Delay
Your lawyer may do the following:
File for a writ of habeas corpus. It will take time to both file the papers and receive a hearing. By then, it's possible that you will already have been arraigned. Your lawyer can make a series of phone calls from the officer who arrested you all the way up to the judge. It is possible for a judge or clerk to get you an earlier arraignment;
Consider a federal rights civil action. The mere threat against law enforcement or the prosecutor is often effective. If you file a federal rights civil action and win, the defense has to pay for your attorney;
Evidence of confessions being suppressed. Law enforcement might be delaying to get you to confess. If you confess during a delay, it can be suppressed and not used against you in court; and
Attempt to get your released on bail. If there was a delay, your lawyer might be able to use that to convince the judge to release you on bail. If the judge sees the treatment as abusive, this is a possibility.
Contact an Experienced Oakland Criminal Defense Attorney
If you have questions about delays in your initial appearance, an Oakland criminal defense lawyer can help. Call The Orr Firm at 510-985-4600 to discuss your case today.