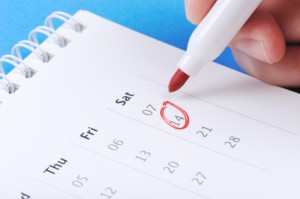 The only way to succeed with a personal injury case is to understand how your case will be viewed by the insurance company. It does not matter how solid and effective you and your Oakland personal injury lawyer think your case is. If you do not handle your claim according to how the insurer will see it, you will not be likely to reach a settlement.
Look to the Past
A general rule is that the more you have racked up in medical bills, the more your case will be worth. However, this is not a foolproof rule as your Oakland personal injury lawyer will tell you. The higher your bills, the more the insurance adjuster will examine your case closely. They are constantly on the lookout for medical bills that are exaggerated or "goosed up" by a doctor from a "treatment mill" specifically to drive up the cost of a settlement even though the treatment was not necessary.
Look to the Future
Depending on the type of injury you have sustained and its severity, you may be able to anticipate some future medical expenses and treatments that will be necessary. Your Oakland personal injury lawyer should try to get your doctor's opinion as to the estimated cost of these treatments in the future and send it to the insurance company to take into consideration.
Earnings You Have Lost
If you had to take some time off work because of your injuries, make sure you obtain written documentation and give it to your Oakland personal injury attorney. This can either be written report from your doctor specifying the dates on which you were so disabled that you could not work or a statement from your employer specifying your normal hourly wages or salary and when you were absent from work. Without either of these, you will have a much more difficult time getting reimbursed for lost wages in your settlement.
If you are looking for help dealing with the insurance company for your personal injury claim, an Oakland personal injury attorney can help. Call the Orr Firm at 510-985-4600.