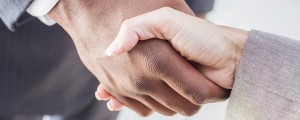 The Orr Firm proudly represents clients throughout Oakland and surrounding areas with their needs in criminal law. You risk seriously jeopardizing your criminal case if you don't have an Oakland criminal defense lawyer who can represent your best interests. You have specific rights that we will discuss with you in order to protect your case, such as the presumption of innocence. You need an aggressive attorney who will seek a favorable outcome through a plea agreement or effective representation in the event of a court trial. In some cases, our Oakland criminal defense lawyer might be able to have the charges dismissed for various reasons, such as lack of evidence or procedural violations.
Competent Representation in Your Criminal Case
Our Oakland criminal defense attorney is committed to quality service. Your future, including your reputation, family, career and freedom, are on the line in a criminal case. You are not alone during this time, and we will seek justice on your behalf as we provide you with a competent defense in your state or federal criminal case. At the Orr Firm, we have helped other clients in your position resolve their criminal matter.
Mounting an Effective Defense on Your Behalf
Our Oakland criminal defense attorney will review the police reports and evidence related to your case to ensure that you are effectively represented. We will then develop a personalized case strategy based on our extensive background in criminal law. Some types of offenses carry mandatory sentencing penalties that could mean lengthy prison terms, excessive fines or community service hours. Our goal is to effectively litigate your case to the best possible resolution, and we will work to mitigate your charges and the related penalties. No matter how small or large your case, we will stay by your side through the court process. Our track record in handling criminal cases speaks to our diligence and skill in representing your best interests.
If you or a loved one faces criminal charges, call the Orr Firm at 510-985-4600. An Oakland criminal defense lawyer can meet with you to discuss your case and move forward with a plan of action for your defense.