A total of 21 pedestrian fatalities occurred in San Francisco last year, according to a report presented to the Police Commission in January. It is the highest number of pedestrian deaths since 2007. The increase in pedestrian fatalities was attributed to several factors such as an understaffed police force, inadequate enforcement of traffic laws and negligence of drivers. If your loved one has died in a pedestrian accident, you may want to explore your legal options by speaking with an Oakland personal injury attorney.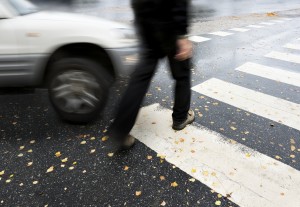 Causes of Fatal Pedestrian Accidents
The majority of the pedestrian fatalities cited in the report were caused by driver violations of traffic laws. Nine pedestrians were killed when drivers failed to yield the right of way at crosswalks. Drivers under the influence of alcohol or drugs also caused pedestrian accidents. Some drivers ran past red lights or stop signs or engaged in other unsafe actions when they hit pedestrians on the road.
The San Francisco Police Department is focused on recruiting more police officers in order to reduce the number of fatal accidents. The police department plans on adding 150 officers to the force within the next five years, according to the San Francisco Examiner. When additional police offers are added to the traffic enforcement division, it will be easier to issue citations and possibly prevent dangerous collisions from occurring.
Wrongful Death Lawsuits
A wrongful death lawsuit can arise when an individual dies as a result of another party's negligent or wrongful conduct. Pursuing a legal claim allows the surviving family members to potentially recover damages for the injuries they have sustained due to the victim's death. The types of damages that can be obtained in a wrongful death lawsuit include:
Medical bills;
Expenses for funeral and burial services;
Loss of future earnings;
Loss of benefits; and
Loss of companionship.
Consult an Oakland Personal Injury Law Firm
Dealing with the emotional and financial consequences of losing a loved one in a pedestrian accident is devastating. An experienced Oakland personal injury attorney can evaluate your situation and offer valuable legal advice. Call The Orr Firm at 510-985-4600 to schedule a consultation.