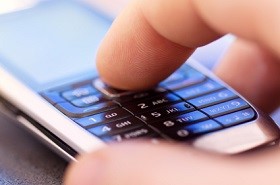 A new legal restriction is being imposed on teen drivers who want to use their cell phones. California legislators added a provision to the Distracted Driving Law that makes it unlawful for drivers under 18 years old to use voice-activated technology for texting while they operate a car. When drivers are distracted, they may cause accidents that result in major property damage and serious injuries. If you or a loved one was injured in an auto accident due to another person's negligence, an Oakland personal injury lawyer will aggressively fight on your behalf so that you can obtain the compensation you deserve.
Purpose of New California Distracted Driving Law Targeted Towards Teens

Teenagers tend to be inexperienced drivers. They often don't know how to handle difficult road conditions and hazards. If teen drivers are using the cell phone, they are less focused on navigating the car through traffic and there is a higher risk that an Oakland personal injury accident will occur. According to the California Highway Patrol, thousands of teenage drivers are involved in injury-causing auto accidents every year.

Previously, the California distracted driving statute stated that teen and adult drivers weren't permitted to use their hands to operate the phone, but there were no prohibitions against using voice-activated technology. Due to the loophole in the law, teens were still able to use voice apps on their cell phones to send text messages as they drove.

According to the latest provision of the Distracted Driving Law, drivers under 18 can't use a cell phone even if it is equipped as a hands-free device. The law doesn't apply to people who need to use their phone in the case of an emergency. For example, drivers may call law enforcement, fire department or emergency medical technicians, or EMTs, whenever it's deemed necessary.

Contact an Oakland Personal Injury Lawyer

If you were injured in an auto accident caused by a distracted driver, it's important to make sure your rights are protected. The Orr Firm provides quality legal representation to victims of car accidents and their families. Call 510-985-4600 today to discuss your legal options.