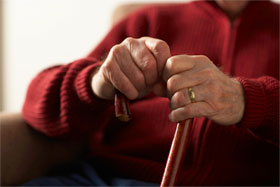 Assisted living facilities in California have been plagued by inadequate oversight and the lack of regulation enforcement. The Residential Care Facilities for the Elderly, or RCFE, Reform Act of 2014 is a package of legislative bills that will attempt to reduce incidences of abuse and neglect. Stronger measures will be implemented to protect the well-being and safety of the elderly in assisted living facilities. When elderly people are mistreated, their loved ones may seek counsel from an Oakland personal injury law office to find out their legal options.
Mishandling of Abuse Complaints in Residential Care Facilities
Residential care facilities provide supervised care to the elderly who need help with daily living activities. In 2013, investigative reports conducted by the California HealthCare Foundation Center for Health Reporting concluded that hundreds of people in San Diego residential care facilities suffered from bedsores, broken bones and sexual assault.
The prevalence of abuse in assisted living facilities is often attributed to the infrequent number of on-site inspections conducted by the California Department of Social Services and its failure to thoroughly investigate complaints. When the department initiates an investigation, there is no requirement to complete it within a specified timeframe. Residential care facilities that have engaged in negligent conduct receive minimal fines as low as $150.

Provisions Included in the RCFE Reform Act of 2014
Under the proposed legislation, the Department of Social Services will be required to start an investigation within 24 hours after receiving a complaint of abuse or neglect. High priority cases must be completed within 30 days and other complaints need to be resolved within 90 days. The department will conduct interviews with the people who filed the complaint, staff members at the facility and other parties connected to the reported incident. The confidentiality of patients, staff members and whistleblowers will be protected. The complainants will also have an opportunity to appeal the department's findings.
New admissions into the residential care facilities will be prohibited until serious regulatory violations are addressed and the fines are paid. The Department of Social Services would also conduct comprehensive inspections at least once a year to make sure the facilities are in compliance with the higher standards imposed by the legislation.
Contact an Oakland Personal Injury Law Office
The Orr Firm fights for the rights of victims of elder abuse. If your loved one was injured while residing in an assisted living facility, speak with an Oakland personal injury attorney. Call the law office at 510-985-4600 to schedule a consultation.